The impact of the climate emergency, felt across the world
According to the latest report from scientists from the Intergovernmental Panel on Climate Change (IPCC) our earth is warming faster and the impacts are being felt across all regions. The news is scary.
We have personally seen the black summer Victoria faced with devastating bushfires and smoke haze across Melbourne. This is also seen this summer in Greece, Turkey, North America and across Canada.
The report revealed that our earth is warming fast and we could be just 10 years away from warming to 1.5 degrees – a limit which would have devasting impacts on the globe.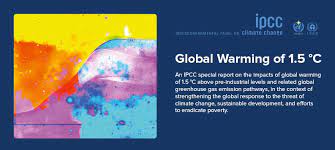 But there is hope! The report says by taking strong, rapid and sustained action we can make a difference and create a safe climate for us all.
Every choice we make and every point of a degree higher we avoid, matters.
As a Council we declared a climate emergency in Merri-bek on 12 September 2018. We have committed to urgent action to respond to this emergency.
Our plan for a Zero Carbon Merri-bek was created with our community with actions for Council and community acting together for a safe climate.
Since becoming Certified Carbon Neutral in December 2012, Merri-bek City Council has been working hard to further reduce our carbon emissions. For the reporting period between 2019 and 2020 we aimed for 30% less emissions than the baseline year of 2011. Instead, we achieved 69%.
We are supporting community groups across Merri-bek to take action to reduce emissions and to create strong and thriving communities.
To learn how Council and you can take action in your home, workplace or community go to: https://morelandzerocarbon.org.au/