A Plant in the Wrong Place
The popular definition of a weed is 'a plant in the wrong place'.
This exhibition questions and complicates our relationship with invasive plants. Viewers are invited to explore the resilience and usefulness of weeds, as well as to consider how we can better care for the environment. Weeds are also used as an analogy to probe ideas of identity and displacement.
'A Plant in the Wrong Place' is a thoughtful exhibition showcasing the work of seven artists whose practices are wide-ranging. The exhibition includes artist books, painting, ceramics, textiles, installation and video.
'A Plant in the Wrong Place' features work by Anna Dunnill, Jenna Lee (Larrakia, Wardaman and Karajarri), Rebecca Mayo, Lisa Myeong-Joo, Caroline Rothwell, Tai Snaith and Katie West (Yindjibarndi). The exhibition is curated by Anna Dunnill.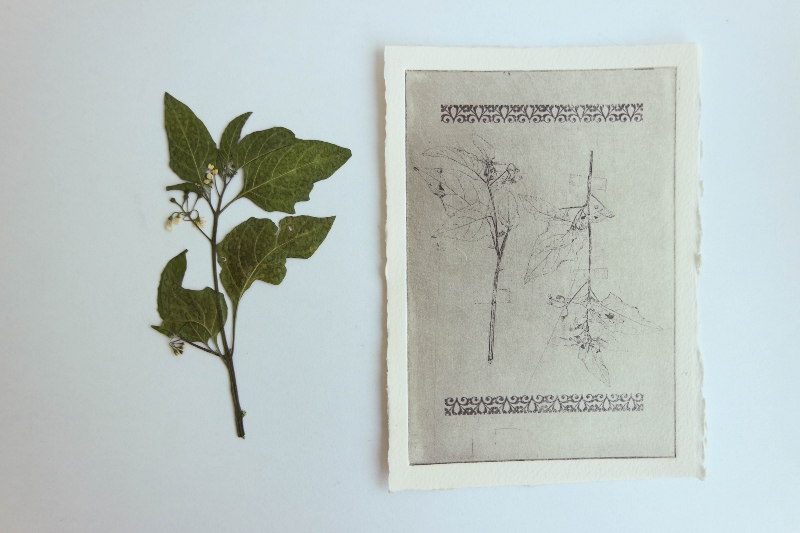 Suitable for
This exhibition features video and sound content. Due to the varied sensory experience on display, this exhibition may be a difficult environment for visitors who experience sensory overload.
Contact
Counihan Gallery
Phone: 03 9389 8622
Email: CounihanGallery@moreland.vic.gov.au

Further information
For exhibition updates you can follow the Counihan Gallery Instagram page. You can also go to the Counihan Gallery Facebook page.
This exhibition is in Gallery 1 and 2.
For more information, you can download the Roomsheet: A Plant in the Wrong Place (DOC 32Kb). Roomsheets are exhibition documents that include information such as exhibition statements, artist websites, artwork details and artwork prices.